Company Background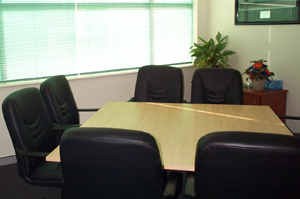 In an ever changing market, Focal Point Technology has specialised as an Accounting software implementation company dedicated to supplying reliable, feature rich, state of the art solutions to meet the specific needs of a niche customer base. Whilst MAJIK Enterprise is not an MYOB, Xero or Quicken (although it's an ideal upgrade from them all), neither is it a SAP or Oracle equivalent! MAJIK Enterprise is simply a mid-tier ERP solution that is dramatically more cost effective than competitive products such as Microsoft Great Plains, Pronto or Sage - call us and we'll quickly prove this to be the case!
Originally founded in Sydney in 1987, Focal Point has implemented solutions in over 250 sites throughout Australia, New Zealand, Papua New Guinea, Vanuatu and South East Asia. In 1998, Focal Point chose to acquire its own Intellectual Property Right (IPR) for a product now known as MAJIK Enterprise. Owning the Intellectual Property Rights (IPR) meant we could "tailor" our solution to meet our niche client base individual needs in a timely and cost effective manner. It has also enabled the company to now focus on providing a premium business application and associated services that underpins our unique MAJIK Enterprise money back guarantee and a mandate to deliver our commitments to an agreed time frame and within an agreed fixed price budget.
Our selecting the Magic xpa Rapid Application Development tools from Magic Software Enterprise (MSE), (www.magicsoftware.com), a NASDAQ listed top 100 IT company underpins this guarantee. Since MSE chose to also brand the MAJIK Enterprise solution in 1991 (as one of only 16 solutions from their then global network of 100,000+ developers) substantiates both the pedigree and stability of our solution whilst enabling us to stay at the forefront of technology. Further, our Customer Prioritised Development (CPD) program provides our clients with an inexpensive input into the future development of their ERP suite of software.
Of equal importance to our clients is the fact that we have been able to formulate commercial arrangements in both sales and development with a number of Magic Partners, both in Australia and overseas. This enables us to promote both an open solution and one that has numerous complimentary "plug in" solutions that our clients can easily add, should they so desire. We can also provide associated hardware and related services, if and when required via our partnership with Famill IT (famill.com.au).