Linen 'N Things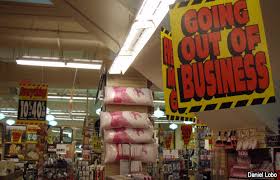 Linen 'N Things is a manufacturer, wholesaler and retailer of a leading brand of bed-ware products and has over sixty years of experience. They are able to combine a wealth of knowledge and skill with the resource required to remain innovative in an extremely competitive market.
Linen 'N Things offer a wide range of CMT services from high volume runs to custom made products. They can assist with product design through to final packaging.
They have been a user of MAJIK Enterprise for over ten years.
Industry: Supplier of Manchester goods to retail outlets
Platform: Digital
Concurrent Users: 10
Modules:
System Manager
General Ledger
Financial Report Writer
Accounts Receivable
Accounts Payable
Cash Book
Purchase Order Processing
Import Costing & Shipment Tracking
Sales Order Processing
EDI
Inventory Control
Bill of Materials
Materials Requirement Planning
Production Planning
Production Control
Campaign Manager
Contact Manager
"MAJIK Enterprise suited the operational needs of both New Zealand Merchants and Linen 'N Things. I also found it easy to use and easy to customize".