Pepe's Ducks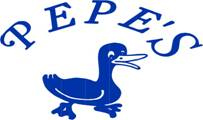 Over the last 37 years Pepe's Ducks has grown from a tiny duck farm in Quakers Hill, NSW, to one of the industry leaders in duck production across Australia and New Zealand.
The company was founded by Pepe Bonaccardo in 1976, from his small backyard in NSW; where Pepe bred and rose his first ever duck. Now Pepe's Ducks produces as many as 80,000 ducks a week, a large jump from the 22 ducks and four drakes Pepe started out with. As a family owned and run business, Pepe's Ducks prides itself on operating on strong company values, where its people are the heart of the business. This dedication and love of the job ensures that every duck to leave Pepe's is of the highest quality and standards. It's a brand that has been built on quality, value, service, innovation and trust – the recognition of which is reflected on the many awards Pepe's Ducks have been honoured to receive over the years.
Pepe's Ducks are also proud to have been involved with the formation and function of the Australian Duck Meat Association and the development of the Farm Biosecurity Manual for the Duck Meat Industry. Looking after their ducks takes number one priority over anything else and that's why Pepe's can proudly call themselves the leader in the Australian duck production market. Consisting of five growing operations and a head office in South Windsor, the company also holds the majority stake in a similar operation in New Zealand and both operations run a fleet of cold storage vehicles for the "next day" distribution of product.

Pepe's is currently entering a period of strong growth and is investing hundreds of thousands in updating its plant and equipment, refrigeration as well as its logistics and IT operations. They purchased MAJIK Enterprise in preference to JD Edwards and Great Plains in September 2002 and now have a 10 user license and utilise 22 modules.
Industry: Poultry Processing and distribution
Platform: Hewlett Packard
Concurrent Users: 10
Modules:
Contact Manager
Campaign Manager
Electronic Funds Transfer (EFT)
General Ledger
Financial Report Writer
Accounts Receivable
Accounts Payable
Cash Book
Fixed Assets
Purchase Order Processing
Sales Order Processing
Inventory Control
System Manager
MAJIK Link
MAJIK Fax Gate
Job Costing
Distribution Control
Service & Warranty Management
Bill Of Materials
Production Control / Weighing machine integration
Forecasting / PDA
Work Flow
"Focal Point Technology provided a one stop shop covering both hardware and all associated software. We heard that the MAJIK Enterprise system worked well at Game Farm, and, whilst we looked at other mid-range solutions, selecting it really became a no brainer".