PSP Building Supplies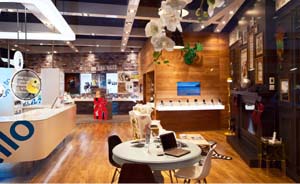 Established in 1984, PSP specialised in the marketing and distribution of flat plastic sheet products. Formerly known as the Plastic Sheeting Place and Pacific Structural Products the company's name was formally changed to PSP Limited in late 1996. The introduction of corrugated plastic sheet in 1987 saw the company expand its product range and become a supplier of translucent roofing as well as plastic sheets. Today PSP's wide range of products are marketed under three distinct groups:

Plastic Sheets

Translucent Roofing

Design Solutions
The acquisition of Plastic Materials Supplies in 2001 ensured that PSP Limited have been able to complete our nationwide full distribution program. Our innovative approach to products and marketing is well accepted in the market place. This combination will ensure that PSP continues to develop as a leading supplier in all our market sectors. Supporting our international brands with consistent marketing to the specification market as continued to see our sales grow in the high end specialty markets. Now, the PSP Group of companies has become one of New Zealand's larger importers and suppliers of a wide range of quality manufactured building and architectural products for domestic and commercial applications, including well-known brands such as Suntuf, PLEXIGLAS?, Alpolic/fr and Palsun to name a few. PSP operates four sales and warehouse branches in Auckland, Hamilton, Wellington and Christchurch.
PSP is committed to a deliberate growth strategy for its range of products and its markets which extends over Signage, Fabrication, Thermoforming, Glazing, Roofing, Panels and general materials for the building industry.
They evaluated numerous ERP and logistical systems including Epicor and MS Great Plains before finally settling on MAJIK Enterprise. They also installed the application in their wood distribution company, J Scott & Co.

Industry: Supplier of Materials to Building Merchants
Platform: Hewlett Packard
Concurrent Users: 30
Modules:
System Manager
General Ledger
Financial Report Writer
Accounts Receivable
Accounts Payable
Cash Book
Purchase Order Processing
Import Costing & Shipment Tracking
Sales Order Processing
Inventory Management
Distribution Control
MAJIK Link
e-Commerce
PDA / Bar Code Interface
"Focal Point Technology are a great supplier. Whilst we'd obviously prefer them to have a local office, we have never had any MAJIK system down time to date. I also like the fact that I can call the developer direct - beats playing politics with a Reseller. I also now know what other similar mid-range ERP systems now cost to implement, maintain and support - MAJIK Enterprise has proven to be very cost effective".